Jeremy Allaire has been highly visible in the media in 2023.

He adeptly managed Circle during the crypto winter in 2022, resulting in significant profits.
Background of Jeremy Allaire
As the CEO, Co-founder, and Chairman of Circle, Jeremy Allaire leads a FinTech company that leverages blockchain technology and stablecoins to empower payments and business solutions, with the aim of making digital currencies more accessible.
Technology is not a foreign concept to Jeremy Allaire. Before he founded Circle, he founded and sold multiple companies including Brightcove, a video streaming platform that allows users to stream, share, and host content.
And Allaire Corporation, a platform that allows people to create e-commerce websites, business automation services, and customer service, which was later acquired by Macromedia.
Except for his work in cryptocurrency, Allaire is an aficionado for academics and a driving force behind the online compilation of Noam Chomsky's works, an American professor for linguistics, political activism, and social criticism.
Jeremy Allaire received a degree in political science and philosophy from Macalester College, St. Paul, Minnesota with a major in economics. 
During his time at the college, with the use of the internet, he tested multiple theories and practices in an attempt to transform media and communications. 
A major fraction of Jeremy Allaire's work is influenced by his view of politics, media, free speech, and the internet.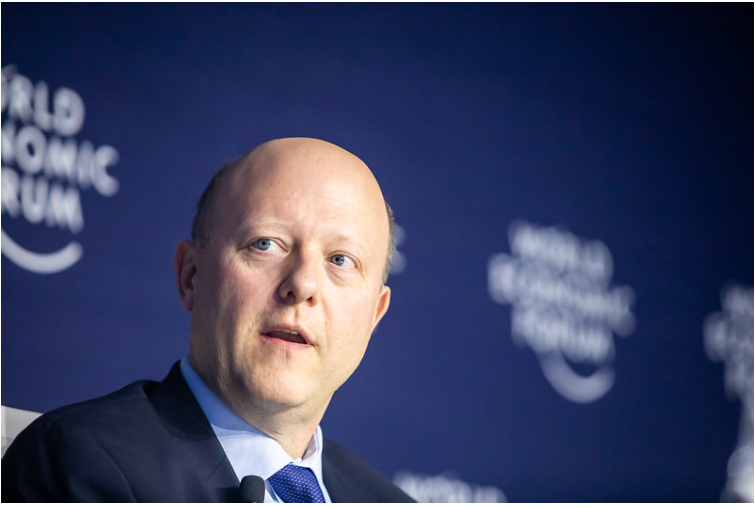 Allaire and Circle held their ground in 2022
The year 2022 was decent for Circle and Allaire, even after facing a crypto winter and the collapse of the Terra network, among other collapses. Despite these movements, Circle remained profitable in the third quarter of 2022 and earned a net income of 43 million US Dollars.
Post-market crash, in the latter half of the year, Allaire held several meetings with multiple regulators, expressing his suggestions on putting more restrictions in place and the need for more regulators to facilitate the market for digital currencies.
The US Treasury had imposed sanctions on Tornado Cash, a crypto mixer, which led Circle to comply with those sanctions as well. Circle blocked and eliminated access to USDC for some selected accounts that were connected to the sanctions addresses.
Soon after this move, Circle issued a press release clarifying that it was mandatory to comply with the government's sanctions. It further said that its viewpoint to activate its "blacklist function" went against the rationale of an open internet. 
Allaire's 2023 
In January, the White House posted an open question about how the risks associated with digital currencies could be mitigated through extensive research and development.
Circle responded to the question by highlighting the need for strategic investments in the public chain infrastructure in order to maintain the competition in major markets. This is because the internet is evolving every day to become a global economic system. 
In December 2022, Circle released a report that stated Circle's treasury reserve holdings were $44.5 Billion. It means this was the value of tokens that were in circulation at the time. The report was reviewed by Grant Thortan, the world's 7th largest accounting and consulting firm in terms of revenue.
USDC is second to Tether in terms of most-used stablecoins, with their value pegged to the US Dollar. It is likely that USDC will catch up to Tether in terms of market capitalization in 2023.
Jeremy Allaire remained afloat in the media in 2023. He came out to talk on CNBC about Circle and cryptocurrency in general. Moreover, he defended the cryptocurrency by citing that "it did not commit any fraud" and should be used as a mainstream, regulated asset.
Conclusion
Jeremy Allaire, the Chairman, Co-founder, and CEO of Circle, has been actively engaged in the media throughout 2023. Despite the challenges faced during the crypto winter in 2022, Circle managed to remain profitable. Allaire's dedication to making digital currencies accessible and his involvement in discussions about the future of cryptocurrency demonstrate his commitment to the industry.